About Us
The Colchester-East Hants Public Library (CEHPL) is one of nine regional public library systems in Nova Scotia. The Colchester-East Hants Public Library has a Board of Directors who govern the Library in accordance with the Nova Scotia Libraries Act, which regulates regional library service in the Province.
CEHPL serves a population of just over 74,500 with five branch libraries, two satellite branch libraries, a Borrow by Mail service, outreach services, and a downloadable eBook and audiobook service.
Our Mission
Colchester-East Hants Public Library strengthens our communities by welcoming all to participate in the discovery, creation, and sharing of ideas and experiences.
Our Vision
We are the heart of a vibrant community. We empower. We enrich. We inspire.
Land Acknowledgement and People Recognition Statement
The Colchester-East Hants Public Library is located in Mi'kma'ki, the ancestral and unceded territory of the Mi'kmaq. We exist together in harmony because of the Treaties of Peace and Friendship. We extend our respect and gratitude to the Mi'kmaq and their ancestors who have stewarded this land throughout generations. In support of the Calls to Action put forth by the Truth and Reconciliation Commission of Canada, we commit to sharing the true history of Indigenous peoples with our patrons in an effort to advance the process of reconciliation.
We acknowledge that people of African heritage have been in Mi'kma'ki for over 400 years. We honour and offer gratitude to those ancestors of African heritage who came before us to this land.
We are committed to amplifying Indigenous and African Nova Scotian voices and fostering knowledge of their histories, cultures, and traditions.
Our Historyр>
In 1950, the Colchester-East Hants Regional Library Board was established when the Municipality of the County of Colchester, the Municipality of the District of East Hants, the Town of Truro, and the Town of Stewiacke united to provide a regional library service.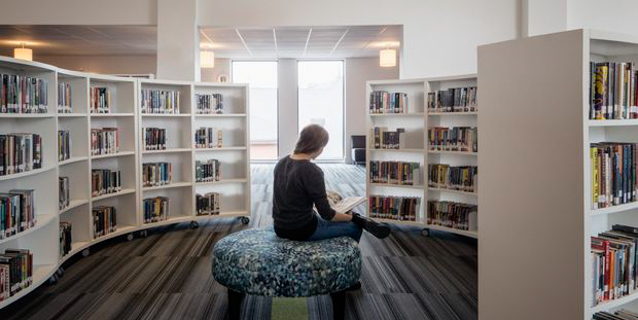 Fundingр>
Funding for public libraries in the Province is determined by the Libraries Act Funding Regulations. The Department of Communities, Culture, Tourism and Heritage provides approximately 71% of public library funding in Nova Scotia. A further 26% (approximate) is provided by the municipalities — this portion is divided among the four participating municipal units in Colchester-East Hants, based on population. The Colchester-East Hants Public Library Board fundraises for the remaining 3% (approximate) of its budget.